LUFT Cube
LUFT Cube — our compact, filterless air purifier — can neutralize pollutants, odors, allergens, and toxic chemicals and convert them into water and carbon dioxide.
Thoughtfully designed for a healthy lifestyle, the LUFT Cube integrates innovative technologies with a minimalistic design to connect you with good air, no matter where you are. Our Cube's motto is no more maintenance, no more filter replacements, and no more charging batteries.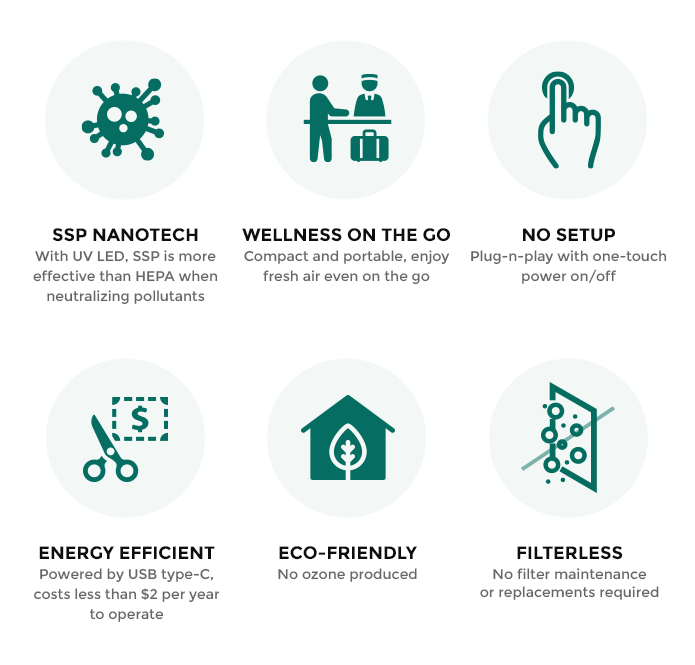 Outperforms HEPA Air Purifiers

LUFT Cube neutralizes and decomposes pollutants.


LUFT Cube decomposes Volatile Organic Vapors which human body could not metabolize.
When it comes to neutralizing pollutants, the filterless LUFT Cube outperforms HEPA air purifiers on the market. HEPA filters only trap pollutants and regularly require new, costly replacements. 

LUFT Cube neutralizes epidemic aerogels. HEPA only traps them.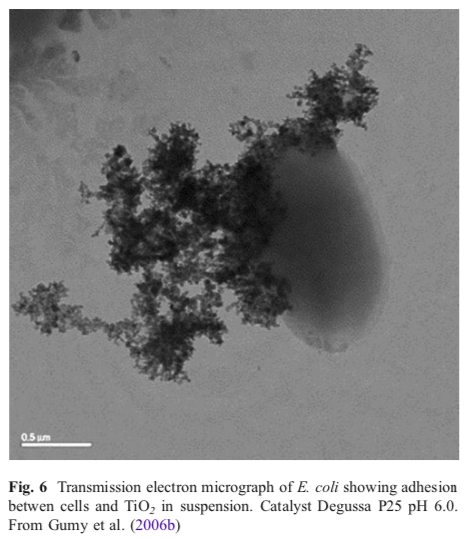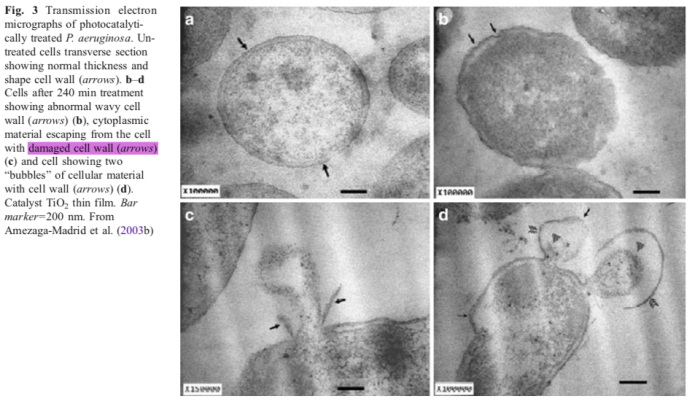 LUFT Cube decomposes formaldehyde. HEPA does not.
Experiment by SGS SA, a testing laboratories company
LUFT Cube destroys pathogens. HEPA only traps.
Experiment by SGS SA, a testing laboratories company
What Makes LUFT Cube Special?
LUFT Cube is the ultimate personal air purifier. You can bring it anywhere, or keep it at home to protect those you love from pollutants in the air.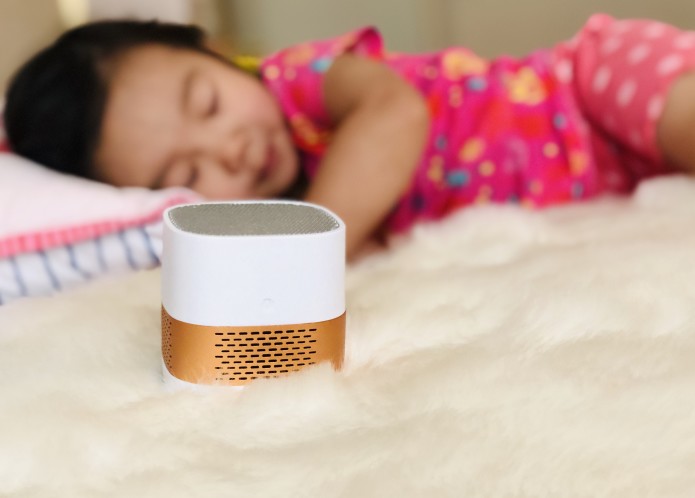 LUFT Cube is a technologically advanced, meticulously crafted, and thoughtfully designed portable device that takes a well-rounded proactive approach to personal health and wellness in an environmentally friendly, affordable, and accessible way.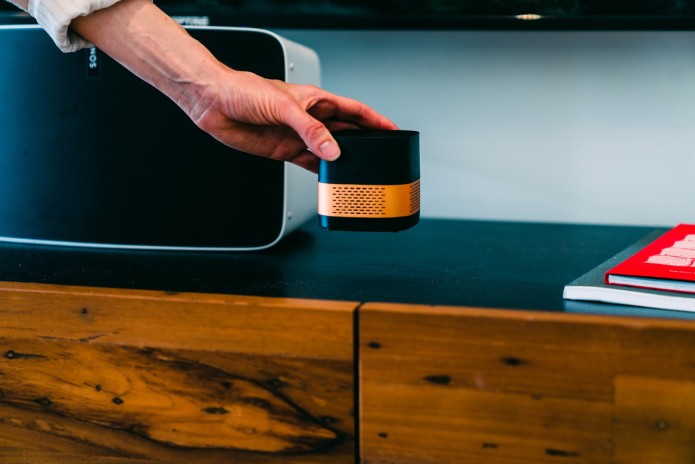 Where to Use LUFT Cube
The perfect size to fit into your bag and designed to blend into your personal space, LUFT Cube does not just look pretty, it also works well within a variety of surroundings.
LUFT Cube's compact size and mobile power source allow you to take it wherever you spend your time. Purify the air around you all day long!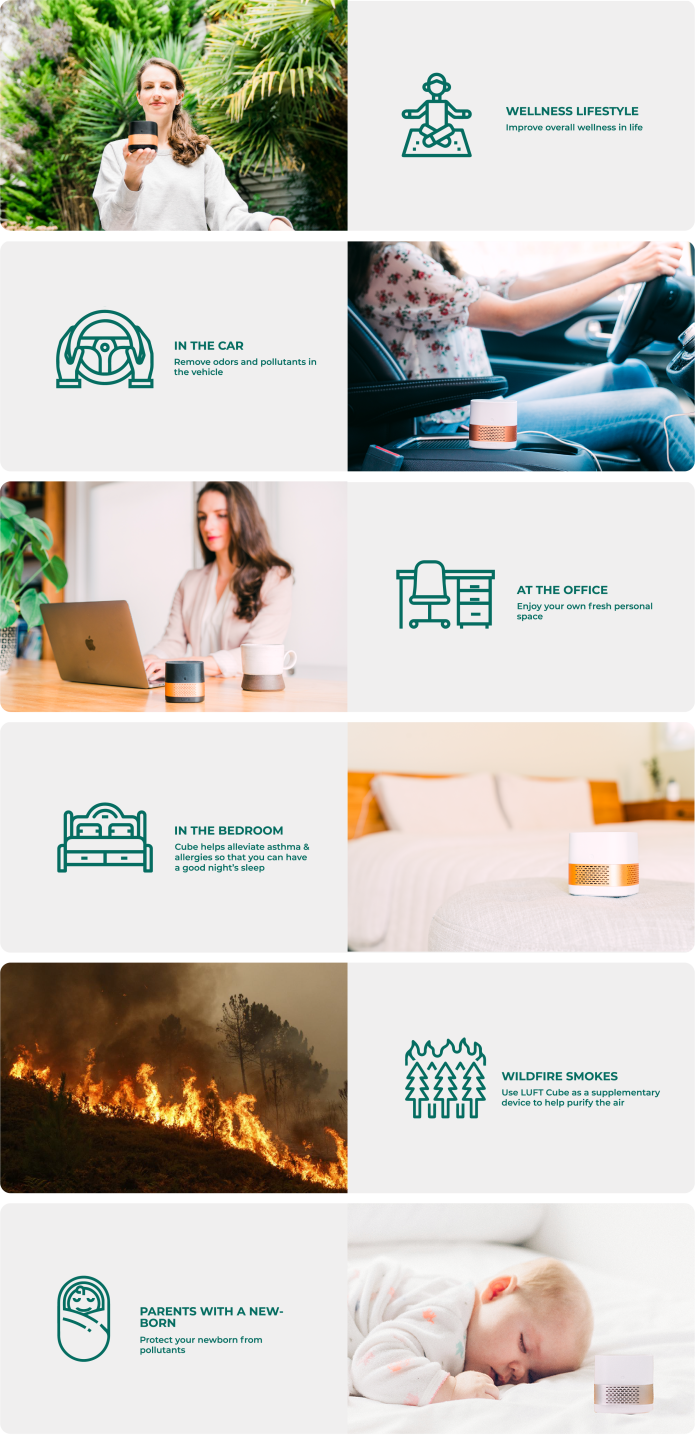 What makes LUFT Cube special?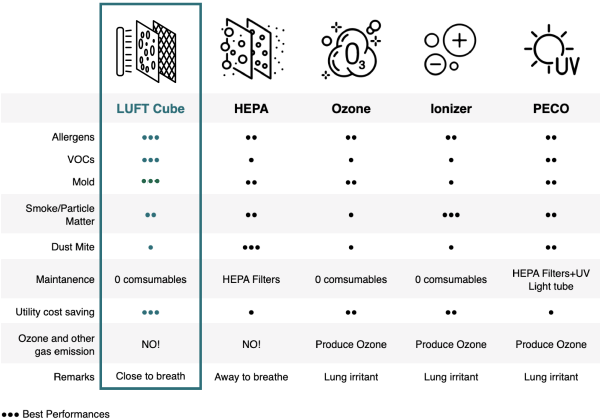 3rd Party Lab Verified
1st Gen Qi vs. 2nd Gen Cube
LUFT never settled for just a good product. Much more than an upgrade, LUFT Cube once again lifts the bar to new level. For more details on the upgrade, please visit FAQ-13).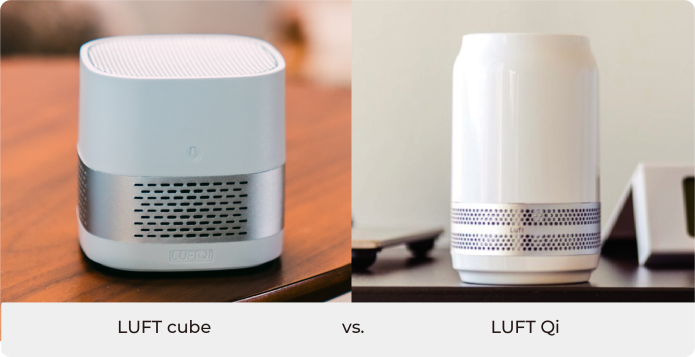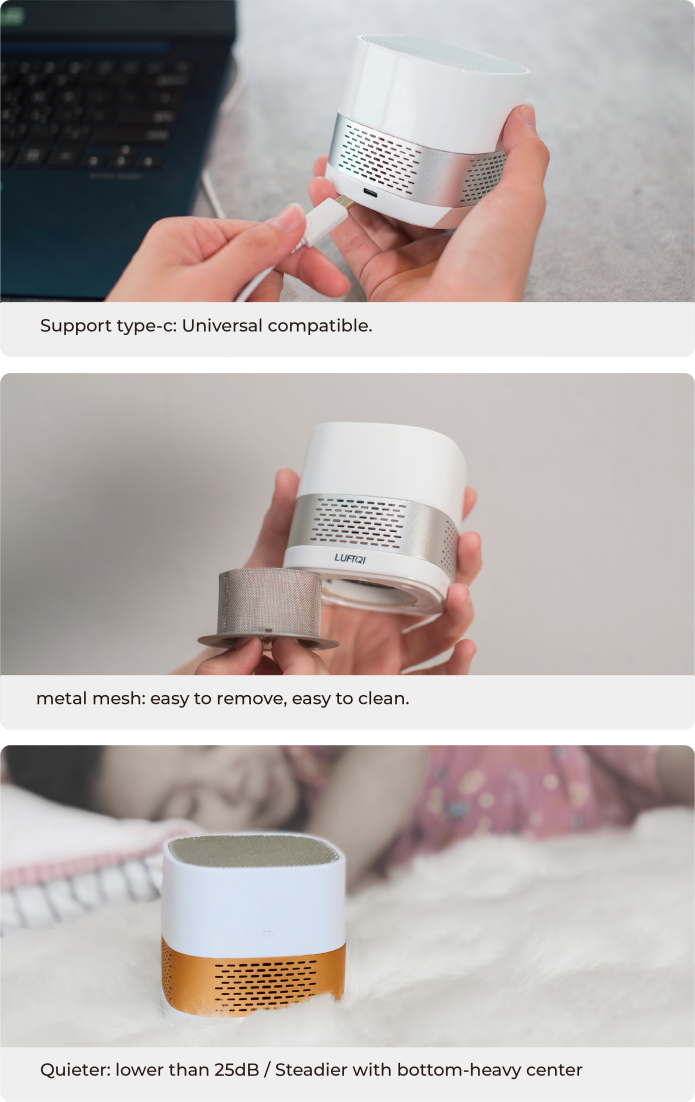 How LUFT Cube Works
Plug-N-Play with Virtual On/Off Button
360-degree Air Intake
The Purifying Process: Decompose + Neutralize
Patented Solid-State Photocatalysis Purification (SPP) nanotech works flawlessly. Pollutants are broken down into harmless molecules by Super Oxygen Substance and Super Free Radicals that are formed on the surface of the photocatalyst when the nano-reactor is activated by UVA LED light.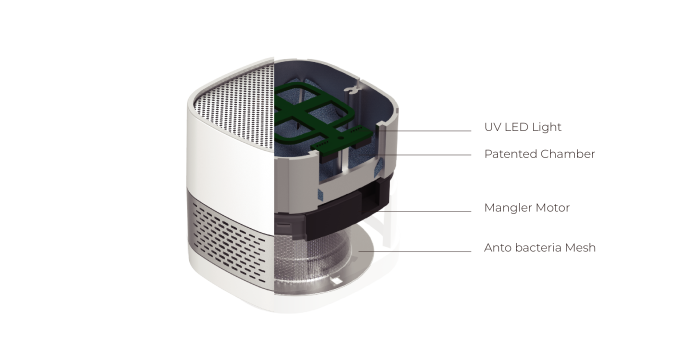 Real User Feedback
"LUFT Cube has designed a beautifully simple yet visionary product. The clean design aesthetic is awesome but nothing compares to the pure air it emits"


- Simon Lancaster | San Francisco, California 
 

"I love LUFT Cube! It relieves my daughter's allergies and helps her sleep well at night"


- Caitlin | Conroe, Texas
"Our basement always smelled musty. In just a few days, the musty smell is just about gone since hooking up 4 LUFT Qi's. I can't speak highly enough about these"


- Connie Woythal | Wisconsin 
 

I would just like to say I LOVE my Luft Cube! I operate a dozer in the Oilsands and having my Luft cube in there makes a difference with the headaches I sometimes get, as well as peace of mind!


- Brittany Lequereux | Canada
 

My wife stop her every morning uncontrollable sneezing due to sinus condition. She has been sneezing for years and now it has stopped for the past 2 weeks since starting using the Luft cube. Thank you very much from Singapore!


- Royston Teo | Singapore
LUFT Cube Design & Specs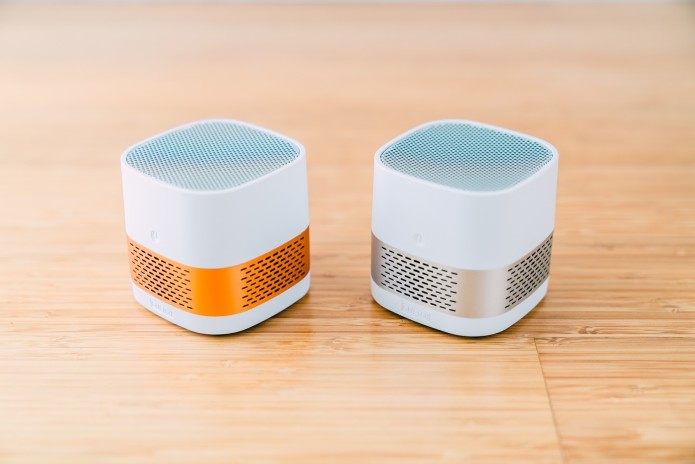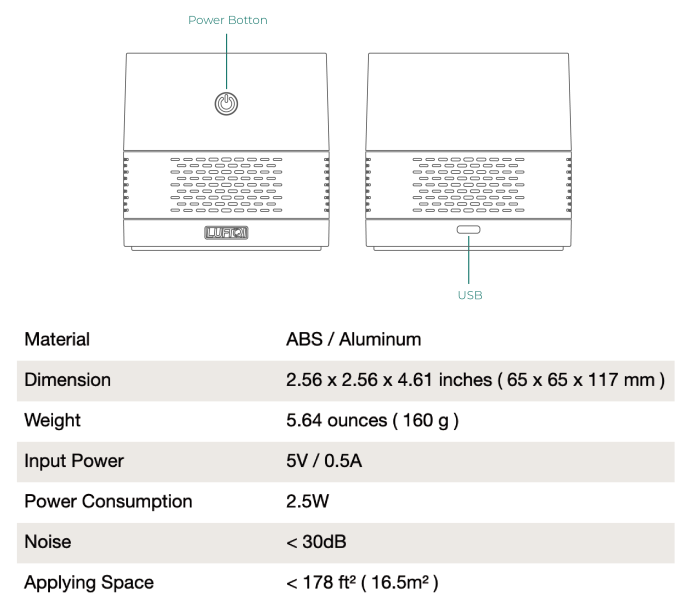 Directional Air Vent Caps
Designed specifically for directing air flow in a desired direction. Transparent crystal-clear air vent cap matches all different colors of Luft Cube.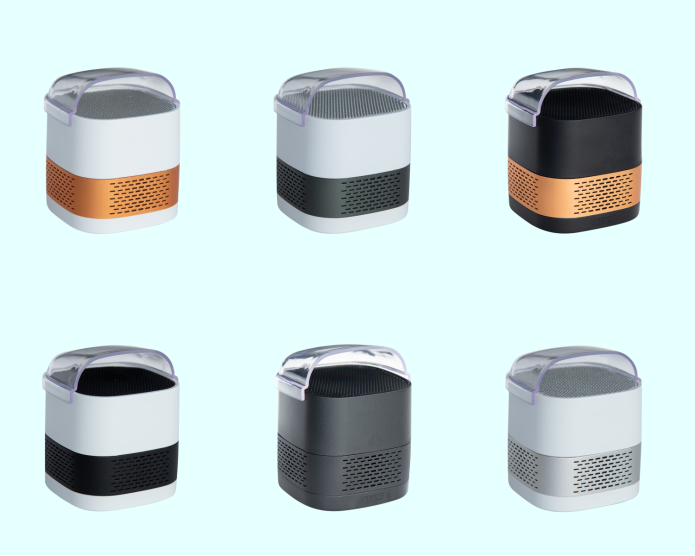 Feel LUFT in the air from any direction you want! 
Vehicle Cup Holder
The LUFT Cup Holder keeps LUFT Cube working steadily in your car.
Shipping Now!
We started manufacturing in December, and have fulfilled over 2,500+ contributions since starting InDemand. Thank you so much to all our backers! We are making and shipping them as fast as possible.
The LUFT Cube Story
LUFT, the German word for "air", was founded as a personal crusade to overcome chronic allergies.
Titus, the Co-Founder of LUFT Cube, had been working for a German company and the largest LED company based in Taiwan, when first-hand experiences dealing with the uncomfortableness caused by allergies shadowed his daily well-being. Being inspired by the precision and minimalistic design of German engineering as well as the experiences gained from working in the LED industry, LUFT Cube was created to be a rebel in the air purifier market.